Service Your Way at Audi West Palm Beach!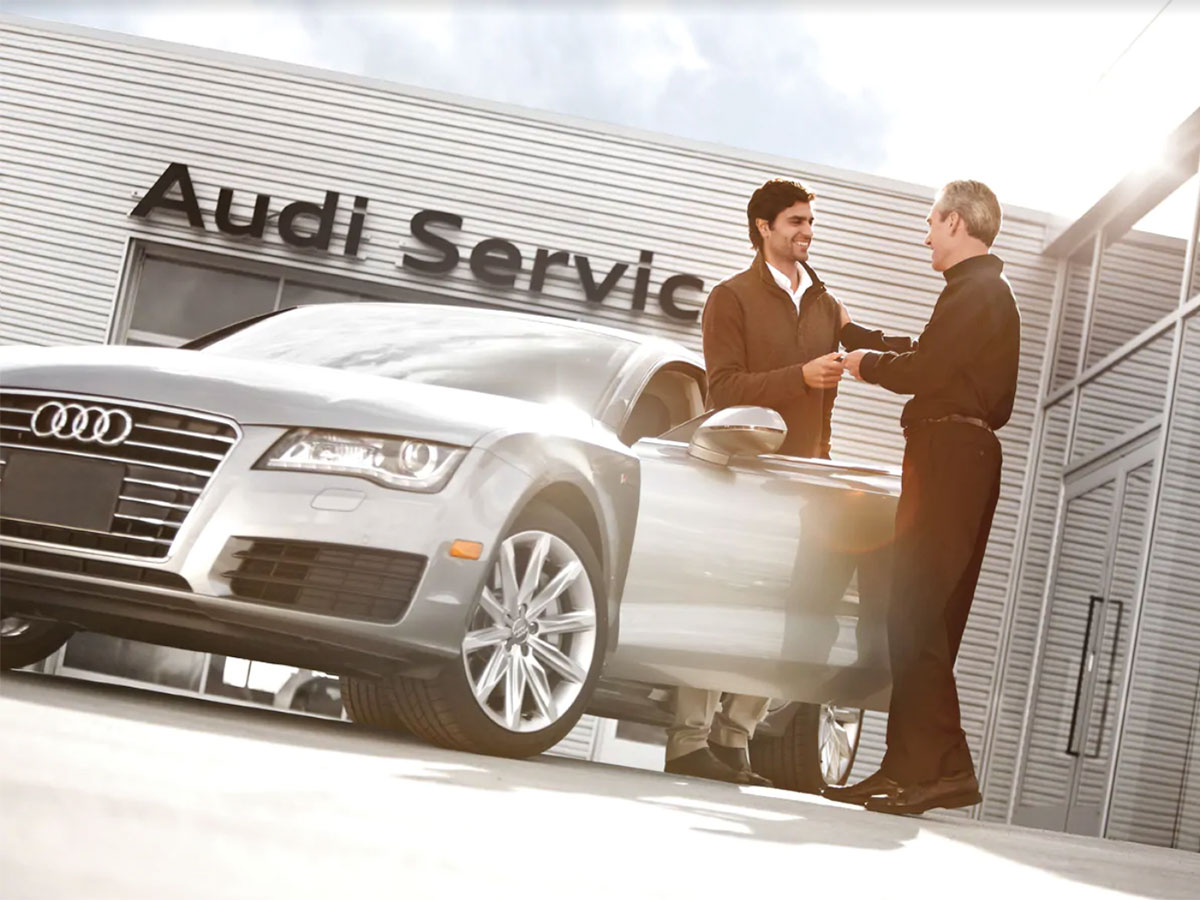 Schedule Your Next Service Appointment at the Audi West Palm Beach Service Center
When you want to ensure that your Audi has the best possible quality of service, we invite you to come to the Audi West Palm Beach Service Center, serving Palm Beach Gardens and Lake Worth. If this is your first time scheduling online with us, follow these simple directions below.
Scheduling Service in 6 Easy Steps
Tell Us About Your Vehicle – If you are not a returning guest, we will first need some information about your vehicle. Please let us know the make, year, and model. You can also enter the mileage to help us tailor our recommendations; however, this is not necessary.
Let Us Know What Service Your Audi Needs – On this next page, you will be able to choose from a list of services. Take a look or use the text box to search for the service that your Audi needs.
Choose Your Service Advisor – If you have a particular service advisor you prefer working with, you may choose them on this page. If you do not have a preference, click "Any Advisor."
Choose a Transport Option – After you choose your service advisor, you will be able to choose whether you will stay at the Audi West Palm Beach Service Center while your vehicle is being serviced. You can choose to drop your vehicle off, use a loaner or a rental vehicle, or wait at the dealership.
Choose Your Appointment Time – You will see a calendar with available appointment days and times on this page. You can search to find the one that works best with your schedule, or click "Jump To First Available" to get in as early as possible.
Verify Details and Schedule Your Appointment – Finally, you will be asked to look over the details to ensure that everything is correct. If you need to adjust anything, you may go back and do so now. As a new user, you will need to register with us; we will need your first and last name, cell phone number, email address, and password. You will then choose whether to have appointment confirmation and reminders sent by text or email. Once you have done all this and agreed to the terms of service, click "Submit" to schedule your appointment!
---
We Look Forward To Seeing You at the Audi West Palm Beach Service Center, Serving Greenacres and Wellington, FL
When you come in for service, you will see for yourself why drivers from all around the area choose us. We look forward to seeing you at the Audi West Palm Beach Service Center!